Last Updated on November 20, 2022 by Katie Barton
Whether you're decluttering, purchasing new tools for your kitchen, or about to remodel, here's where to donate kitchen items you no longer want.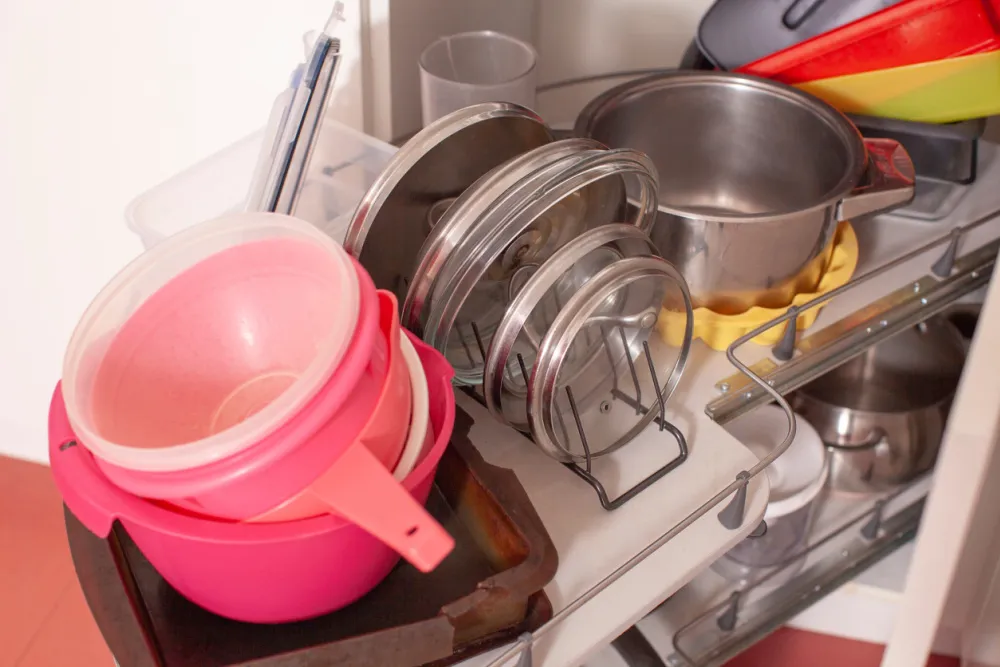 Clutter takes over the kitchen in a big way. Everything from mismatched Tupperware to cabinets filled with pots to too many wooden spoons can make your kitchen feel crowded and disorganized.
If you want to minimize the stuff you have in the kitchen, here's where to donate it.
What Kind of Kitchen Items Can You Donate?
If you're decluttering your kitchen, you can donate most items as long as they're in good working condition. Some of the top kitchen items to donate include:
Pots and pans
Silverware sets
Cooking utensils
Glasses and mugs
Pot holders, towels
Serving trays
Bakeware
Plates and bowls
If you're remodeling your kitchen, you can donate old appliances, counters, and light fixtures.
Where to Donate Kitchen Items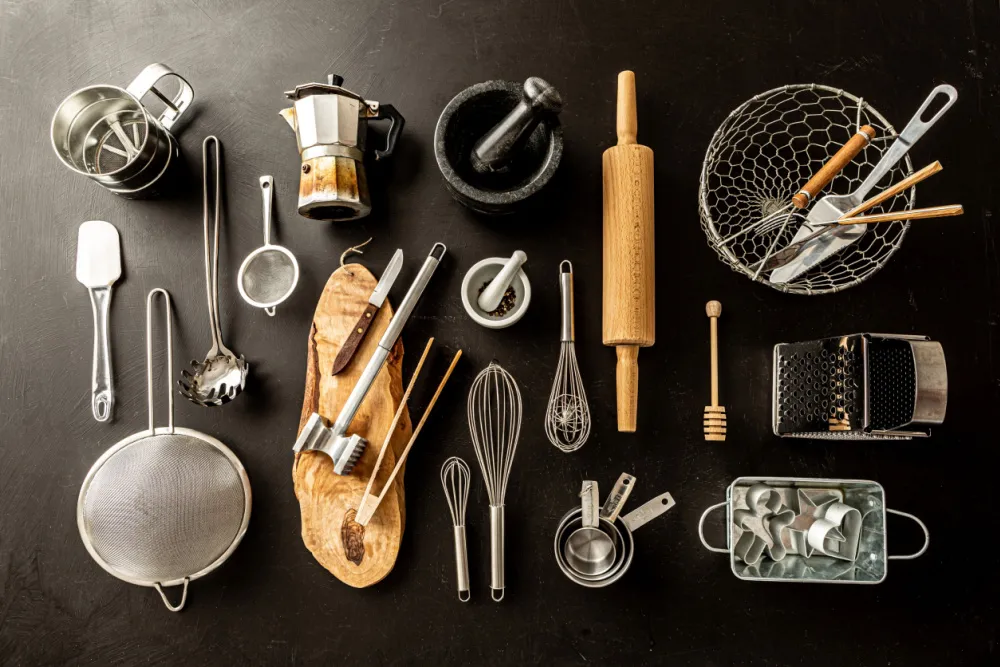 The following charities will accept your donation of kitchen items.
Vietnam Veterans of America
Vietnam Veterans of America assists veterans with numerous medical and financial needs. One of the ways they do this is through donations. 
The VVA accepts many household items, including the donation of kitchenware and small appliances – they'll even pick them from your house. To schedule a donation pickup, head here and enter your zip code for further instructions.
Habitat for Humanity Restore
The Habitat for Humanity ReStore accepts donations of housewares, appliances, furniture, and home improvement supplies. They use the proceeds to benefit the local community. 
Each Habitat ReStore is independently run, so items accepted vary by location. You can search for a local ReStore here.
Big Brother Big Sister
The Big Brother Big Sister Foundation matches children with an adult for one-on-one mentoring. They accept household donations, which they sell. Profits benefit their organization.
You can donate pots and pans, bakeware, dishware, and small toaster ovens to Big Brother Big Sister. They offer donation pickup, but it's not available nationwide – enter your zip code here to see if they have any upcoming donation pickups in your area.
Goodwill
Most Goodwill locations accept all types of kitchen items. If you have a local Goodwill and want to declutter fast, drop off your kitchenware at the nearest donation center.
If you're unsure where the closest Goodwill is, check here.
Salvation Army
Like Goodwill, the Salvation Army is a thrift store that runs off donated goods. They accept many types of small kitchenware and glassware items. 
You can schedule a donation pickup through the Salvation Army website or find your closest drop-off center.
GreenDrop
GreenDrop accepts household donations, with proceeds benefiting several charities. You can donate almost all kitchen bakeware, dishes, canning jars, and utensils. (Here's a complete list.)
Right now, GreenDrop is only available in Washington D.C. and seven states, including Delaware, Maryland, New Jersey, New York, Pennsylvania, Virginia, and Nevada. However, you can schedule a donation pickup from their website if you live in one of those service areas.
Local Community Organizations 
Check with homeless shelters, women's shelters, and churches if you want to donate locally. You can also list your items for free pickup on FreeCycle or Facebook Marketplace. Doing so is a great way to reduce waste in your local community and ensure your kitchen items go to good use.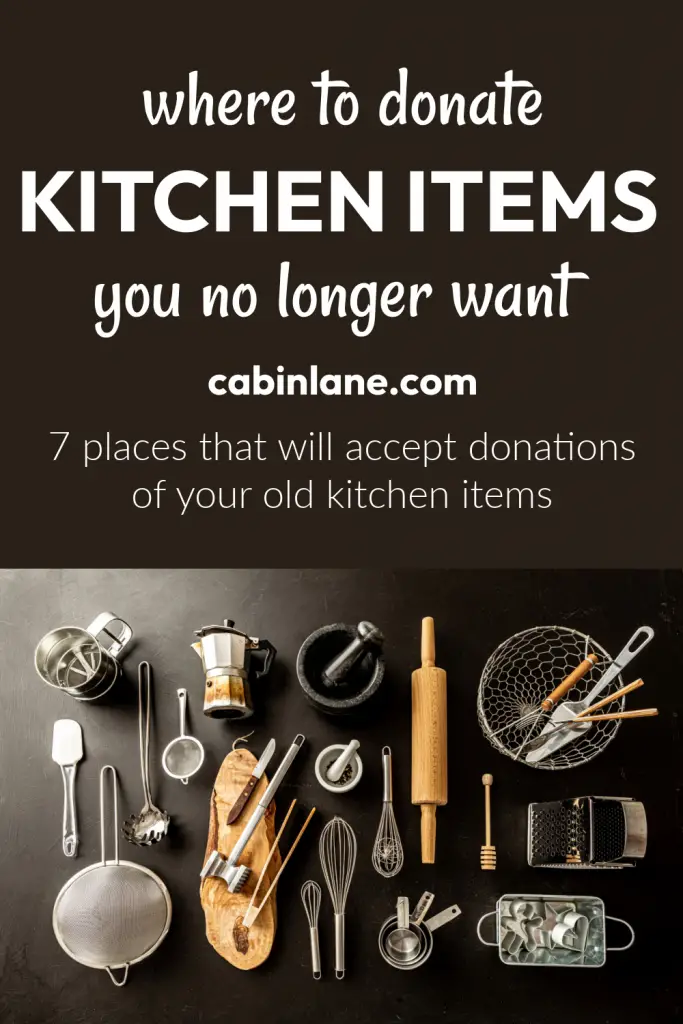 Katie Barton is the owner of Cabin Lane. She's also a home improvement writer for Bob Vila and Homedit. Her cleaning and organizing advice has been featured on Realtor.com, Yahoo News, GoBankingRates, and more. In her spare time, you can find her with a paintbrush in hand, searching for her next project.