Last Updated on February 14, 2021 by Katie Barton
When we moved into this house, the dining room was covered in wallpaper and mauve trim, much like many other rooms.
(My attempt to cover the wallpaper with kid art :))
I've never had a separate dining room before and wondered if it would get much use.
It does (did?) Our family would eat dinner in the dining room every night until a few months ago when we added a table to the kitchen.
And for the first couple of years of living here, we would stare at the dirty wallpaper while we ate. appetizing.
When I decided to give this room a mini makeover, my goal was for it to feel clean.
Log Cabin Dining Room Makeover
First, I removed the wallpaper, which proved to be MUCH easier to do than the office. #ThankGod
I painted the chair rail, trim and bottom half of the wall a creamy white and used the same greige as the kitchen on the top half of the wall and the hallways. (Although I'm now thinking of going straight beige.)
We kept the same old dining table in here for a while. (Top picture.) The table was a hand-me-down from my dad and used to belong to my great grandmother.
The table wasn't anything special. It wasn't real wood, was super wobbly, and the veneer on top was peeling. Still, I felt quite bad junking it.
I ended up replacing the table with a farmhouse table from a local company.
When I did that, the room looked a little sparse, so I moved the desk in from the office to take up some space on the back wall.
Beside the desk, I added an old ammo shipping container given to my husband by a family member who had hauled them.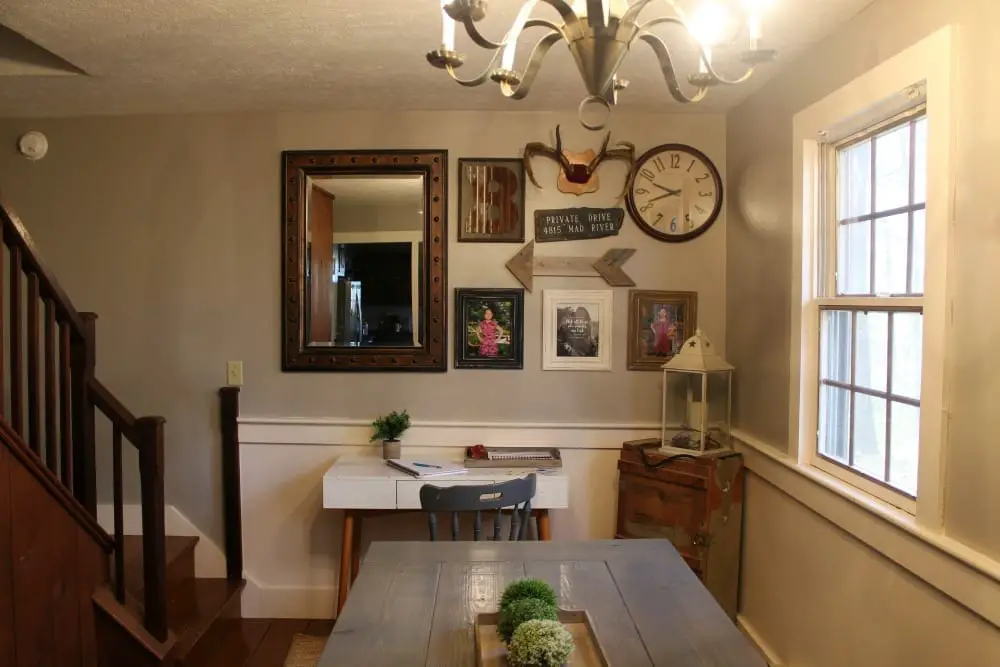 The brown cabinet in the corner was left here when we moved in and still needs to be painted. I've left it here because I simply don't have anywhere else to put it! Plus, I think it will look good once painted.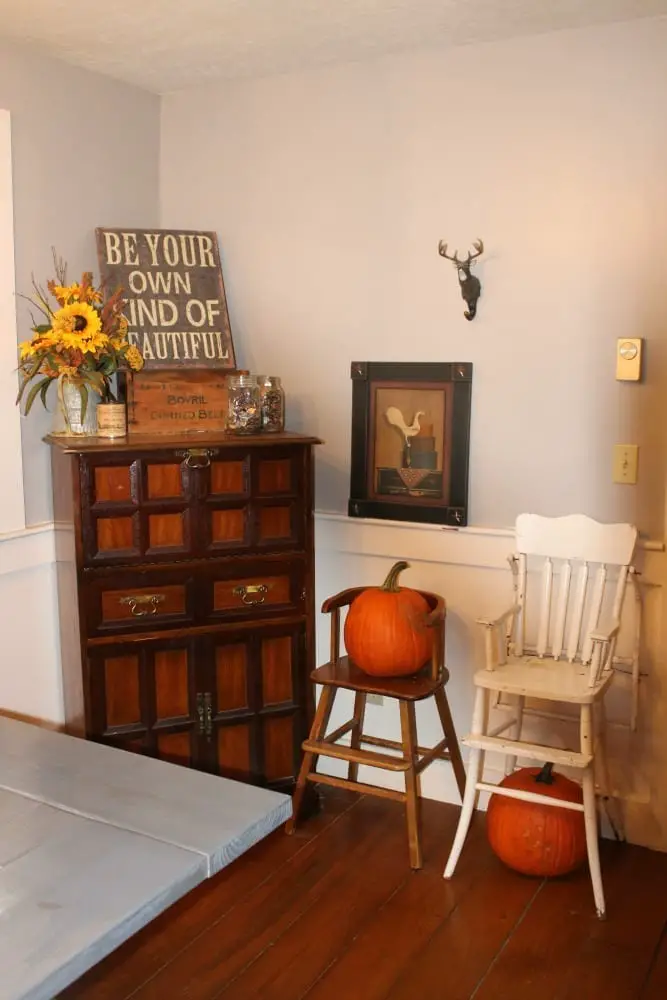 The chandelier has always been here. This house has many light fixtures with candleholders in them, which is apparently common for log cabins.
The Finishing Touches
All the fake plants are from Amazon (because I can't keep real ones alive…) And much of the stuff is hand-me-downs, Lowes, and Amazon finds.
At this point, the only things I'm thinking of changing in this room are 1) the corner cabinet and 2) possibly the grey paint color (it looks too grey and not enough beige in here.) For now, I deem this room good enough and am happy the mauve and wallpaper are gone!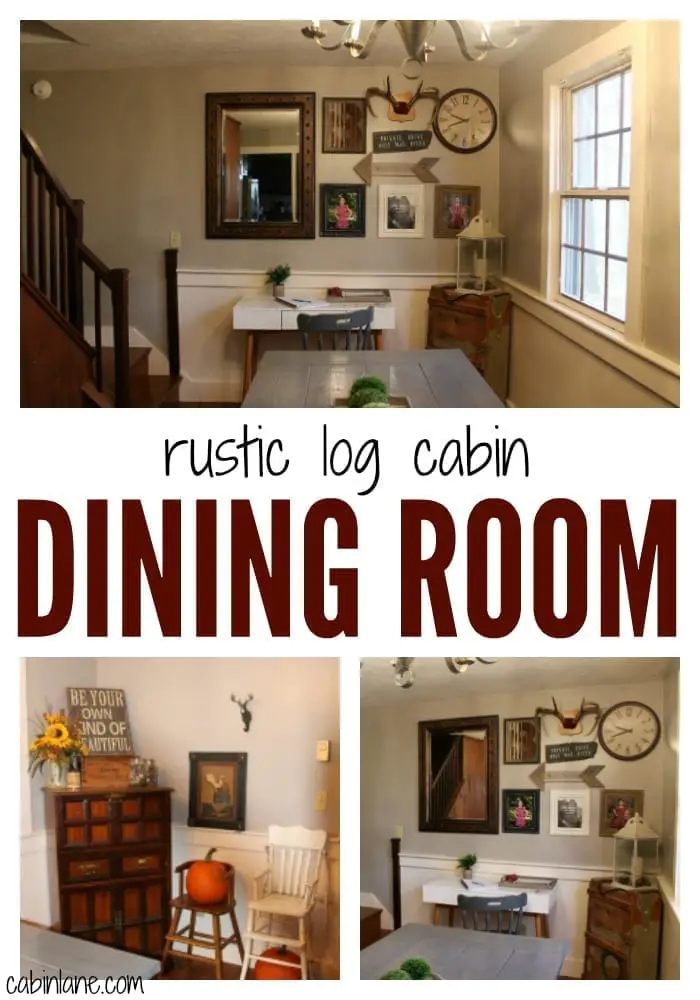 Katie Barton is the owner of Cabin Lane. She's also a home improvement writer for Bob Vila and Homedit. Her cleaning and organizing advice has been featured on Realtor.com, Yahoo News, GoBankingRates, and more. In her spare time, you can find her with a paintbrush in hand, searching for her next project.