Last Updated on June 8, 2022 by Katie Barton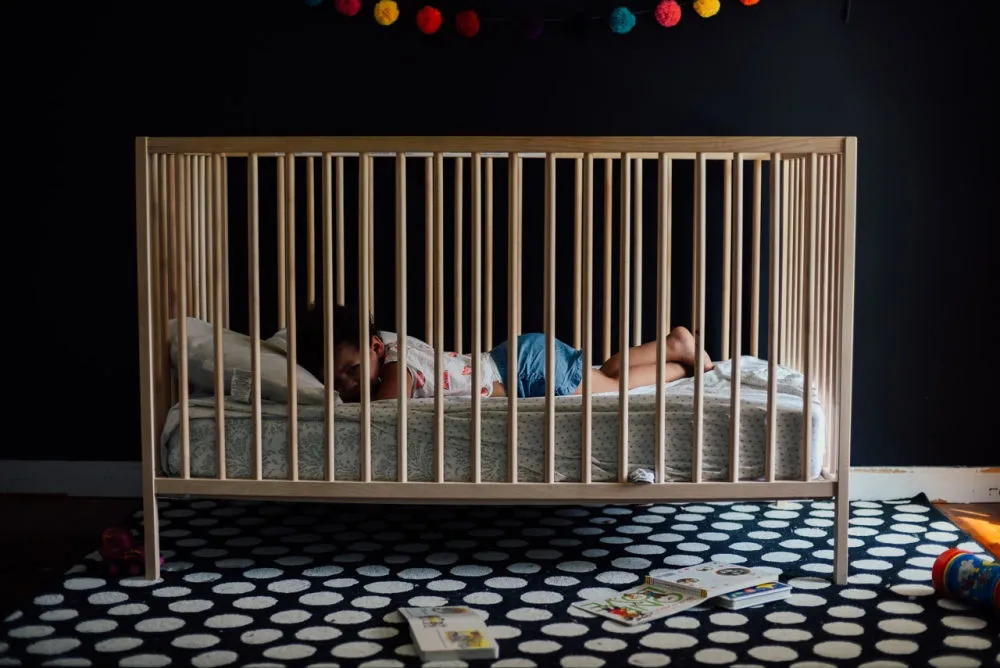 Baby items pile up so fast that by the time your baby is one or two years old, you're dealing with a mountain of stuff you need to unload.
And while giving away clothes might be an easy feat, donating other types of baby items is challenging.
Because even though baby items are always in demand, stringent safety laws make things like cribs and car seats hard to pass down. But that doesn't mean you can't get rid of your crib. It's just more complicated.
Here's where to donate a used crib.
Is Your Crib in Good Enough Shape to Donate?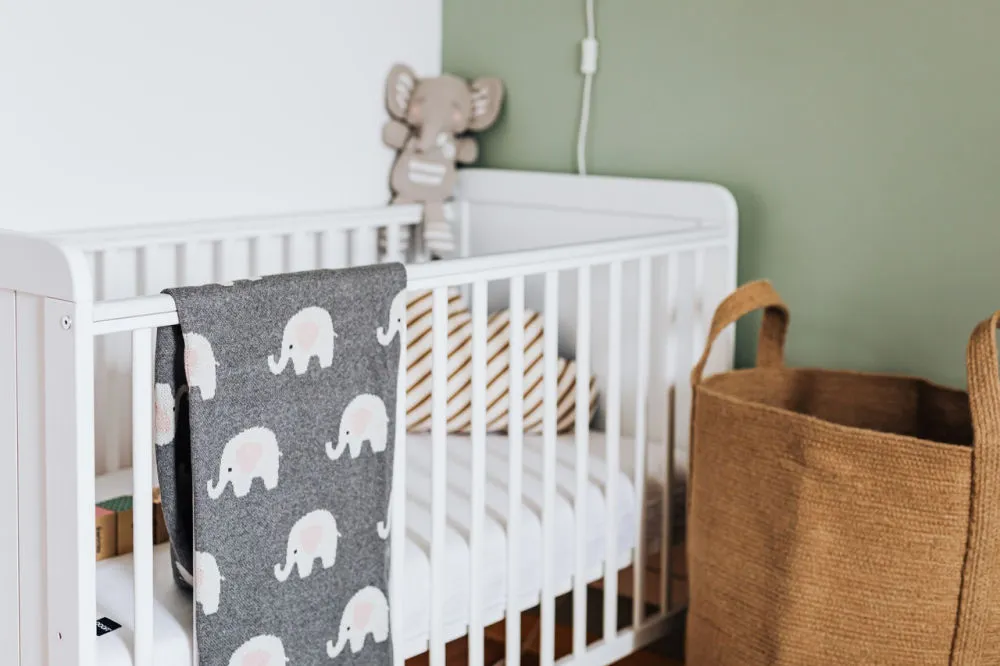 Before you donate your crib, make sure it's in good enough condition to pass down. If not, your best bet is to recycle, upcycle, or put it on the curb.
Here's what qualifies as a donation-worthy crib:
No safety recalls – Look up the make and model of your crib. If there are any safety recalls, you'll need to dispose of rather than donate.
No missing or loose parts – If there are missing or loose parts that make your crib unsafe, it's not fit to pass down.
Less than 10 Years Old – The CPSC suggests that it's unsafe for infants to sleep in cribs that are more than ten years old. Plus, cribs more than ten years old aren't compliant with the safety standards enacted in June 2011.
 If your crib is older and not antique, you're best off disposing of or recycling it.
Top Places to Donate a Crib
If your crib is nine years old or newer, has no recalls, and has no loose or missing parts, it's an ideal candidate for donation.
Remember, baby items with frequent recalls, like car seats, strollers, and cribs, are much more challenging to donate than other furniture or accessories. So, you'll have to put in a little more effort to give your crib a new, loving home.
Here are the top places to donate a crib.
Baby Banks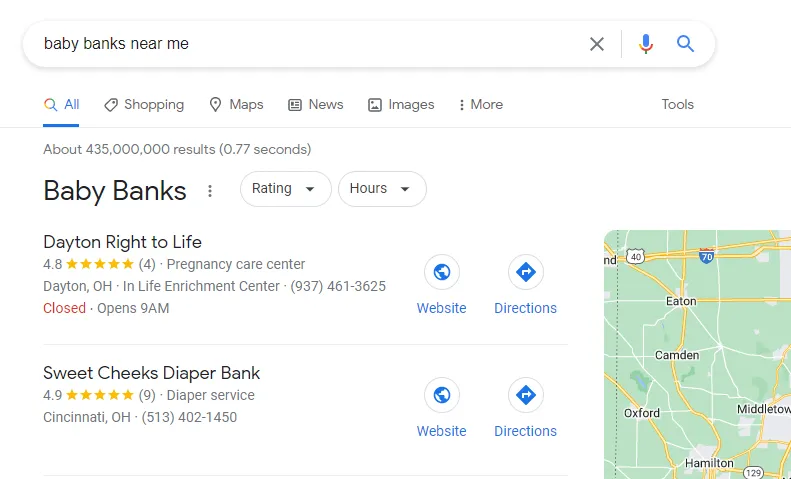 Baby banks are usually independently run and collect all types of baby gear and clothing to give to low-income, expectant mothers. You might not know of them, but there are probably multiple baby banks in your area.
You can find these organizations by doing a Google search with "baby banks + your county" or a Facebook search. If you can't find anything, contact your local community services branch. They should be able to point you in the right direction.
In the current economy, baby banks are on the rise and need your donations more than ever.
Facebook Page and Facebook Free Groups
One of the quickest ways to get rid of a gently used crib is to list it on your Facebook page. You can also search for local "free group." and make a listing there.
These groups center around giving away stuff you no longer use and asking for things you need – all with the intent of cutting down on waste.
Freecycle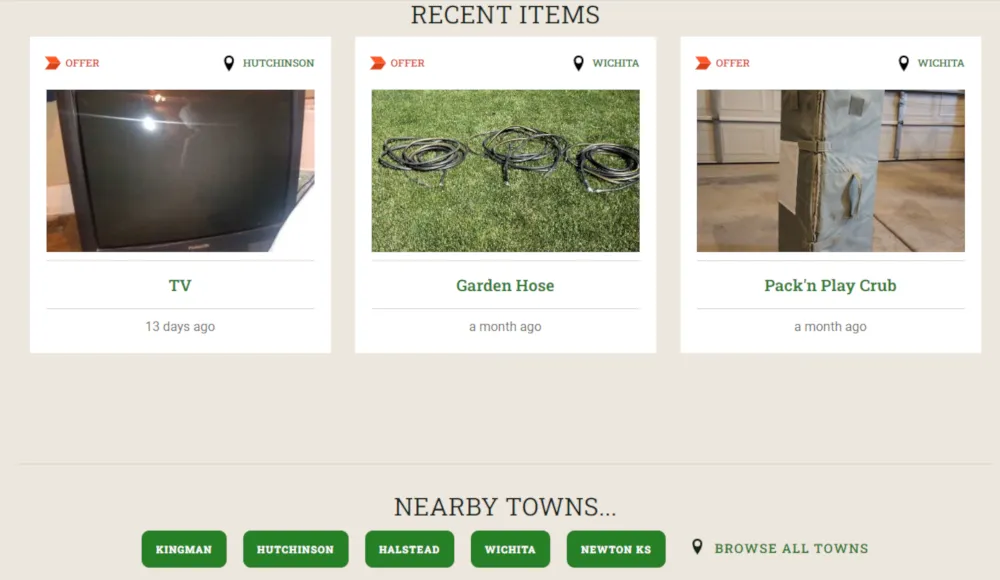 Much like Facebook Free Groups, Freecycle is in the fight against consumer waste.
The purpose of Freecycle is to cut down on items in landfills by allowing locals to give away their old belongings and request items they need.
You can search on Freecycle for your county and then list your crib. If there's a locally active group, you shouldn't have trouble finding someone in need. You can also browse past posts to see if anyone has requested a crib.
The Salvation Army (Maybe)
Some Salvation Army locations accept cribs that meet the safety criteria set by the Consumer Product Safety Commission. However, because recalls are so frequent for baby cribs and hard to keep up with, many will not.
If you have a local Salvation Army branch, call ahead to see if they'll accept your crib.
Craigslist
Craigslist is another place you can easily list a crib. You can even sell gently used cribs on Craigslist as long as they're safe.
How to Recycle a Crib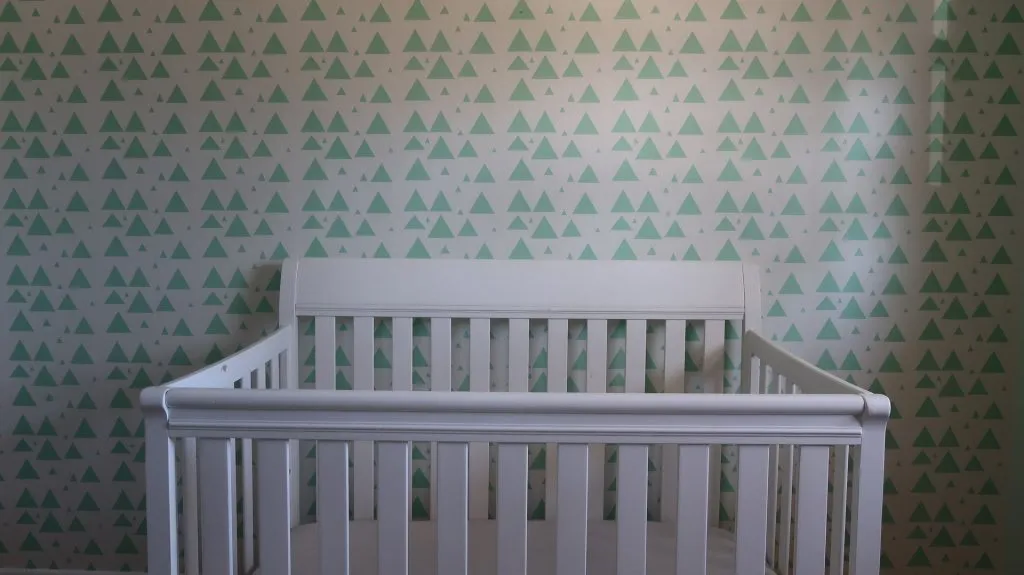 Can you recycle a crib? That depends on the material of your crib and your local recycling centers. 
Unfortunately, like most other furniture, cribs are composed of synthetic or painted wood – both of which are hard to recycle and usually not worth the time it takes. This means not all recycling plants will accept a crib.
To find out if your recycling center will take your crib, call them.
If your crib is not fit to be recycled, you have three other options: upcycle, dispose, or use a service like LoadUp.
LoadUp is a junk removal service you pay to pick up your old furniture or baby items. Once they have your crib, they'll try to donate or recycle it on your behalf. If they can't, they'll dispose of it for you.
If you need to donate a mattress, check this post for resources.
Frequently Asked Question
Does Goodwill accept cribs?
Most Goodwills do not accept cribs. But even among the ones that do, all cribs must meet the Consumer Product Safety Commission guide. This means the crib must be no older than ten years, have no recalls, no missing parts, and no drop-down sides.
Many Goodwills will not accept ANY crib – even if it meets safety standards. So, before you bring your baby items and crib, give your local Goodwill a call. You can find your local Goodwill by searching here.
Can I donate a drop-side crib?
No, you cannot donate a drop-side crib. This crib style does not meet the CPSC's safety guidelines. Instead, you'll need to recycle, repurpose, or dispose of it.
Are cribs from the 90s safe?
Cribs from the 90s are no longer considered safe. In 2011, the CSPC put specific safety standards in place for the manufacturing of cribs, meaning anything made before 2011 is not compliant. Furthermore, the CSPC suggests that cribs older than ten years are a safety hazard.
Do cribs expire?
Cribs don't come with expiration dates. Instead, you shouldn't use, donate, or sell them if they're more than ten years old, have broken or loose parts, or have recalls.
Where to Donate a Crib: Final Thoughts
If you're wondering where to donate a crib, you have a few options. Unfortunately, because of strict safety laws, it's harder to unload a crib at a conventional thrift store than other baby items. 
If your crib meets all safety conditions, consider donating it to a baby bank. If you can't find a local baby bank, list it on a Facebook Free Group, Freecycle, or check with your local Salvation Army branch.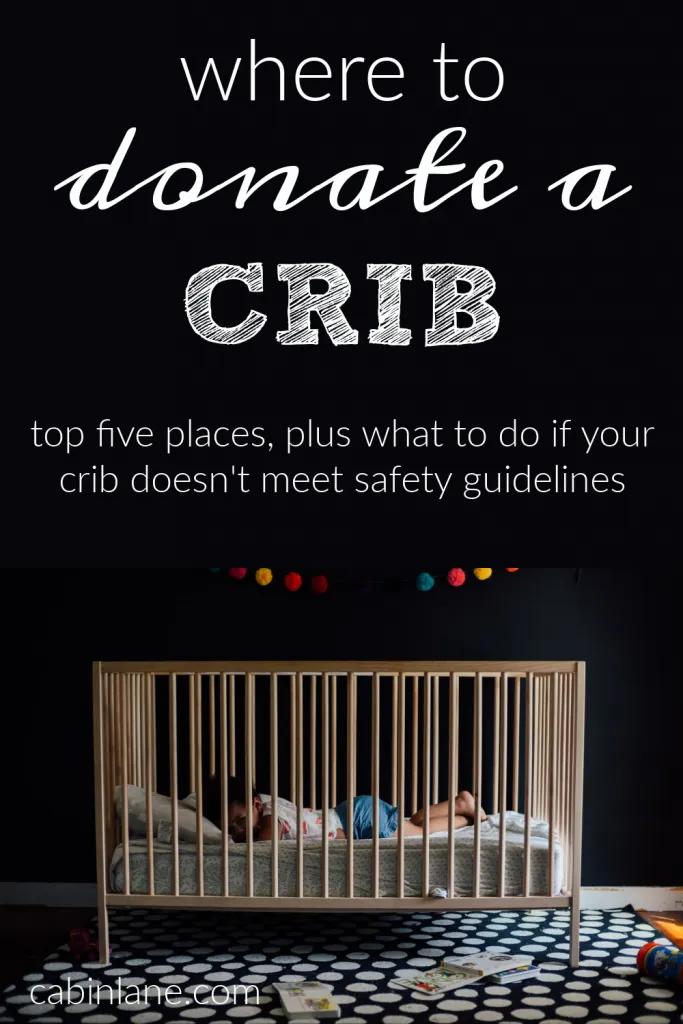 Katie Barton is the owner of Cabin Lane. She's also a home improvement writer for Bob Vila and Homedit. Her cleaning and organizing advice has been featured on Realtor.com, Yahoo News, GoBankingRates, and more. In her spare time, you can find her with a paintbrush in hand, searching for her next project.