Last Updated on November 17, 2022 by Katie Barton
Whether you were left with a stash of grandma's costume jewelry or have some precious metals you no longer want, many charities will take them off your hands.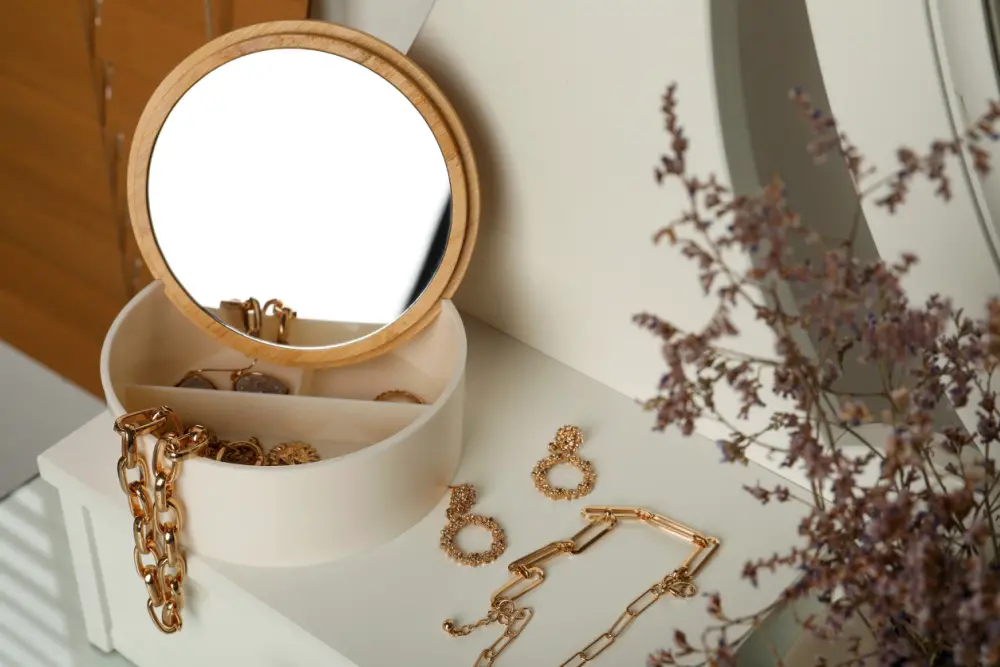 While you might think unloading jewelry would be difficult, it's not. Many worthy organizations would love your donations, and some even take broken pieces.
Top Places to Donate Used Jewelry
Here's where to donate used jewelry of all kinds.
Jewelry for Good 
Jewelry for Good is a nonprofit company that allows you to donate precious metals and pick a charity to benefit from the proceeds. They accept gold, platinum, sterling silver, and silver marked .925. Once you fill out their donation survey, they'll send you a prepaid FedEx label to send in your donation.
You can send all kinds of precious metal jewelry, even if it's broken or missing parts. They also accept gold and silver coins, flatware, serving ware, and cups.
I Have Wings Breast Cancer Foundation (Mail-In)
If you've accumulated a large stash of costume or estate jewelry, I Have Wings will clean, repair, and sell it, with proceeds going toward their breast cancer foundation.
They even take broken jewelry and unmatched earrings. This foundation is a great place to unload many pieces at once. In addition to clearing out your jewelry box, you'll benefit a worthy cause.
Goodwill
If you're in a hurry to clean out your jewelry box and have a local Goodwill, you can drop off your donation there. 
While item acceptance varies by store, most accept necklaces, bracelets, rings, pins, and watches. They may not take earrings, though. Call your local Goodwill for specifics before dropping off your items.
Dress for Success
Dress for Success is a nonprofit organization that empowers women to take charge of their careers. One of the ways they do this is by providing interview clothing for in-need women.
Dress for Success accepts business attire and jewelry. You'll need to find your local branch for specific donation information, which you can do through their website.
GreenDrop
GreenDrop is a charitable organization located in 7 states and Washington, D.C. They pick up all types of goods, including furniture, clothing, jewelry, blankets, kid's toys, and more. They sell donations in local thrift stores, with proceeds benefiting their partner charities.
You can schedule a GreenDrop pick if you have numerous items to donate, or take your jewelry to one of their drop-off locations.
Helping Hands of America
Helping Hands of America is a New England Based charity that accepts jewelry and uses a portion of proceeds to go toward charities such as Meals on Wheels, Association of Blind Citizens, Sacred Hearts Mission, and Lupus Foundation of New England.
They will provide you with tax documentation at fair market value for the jewelry you donate.
Support Our Troops
If you have any fine jewelry, including antiques, bridal jewelry, pins, watches, bracelets, earrings, etc., you can send it to Support our Troops. They'll forward the pieces to active-duty military members or veterans.
If your jewelry has meaning, you can include a letter about it in your package, and they'll give your piece to someone who can appreciate its backstory.
Tips for Submitting Your Jewelry
Before sending in or dropping off your jewelry, take a moment to read through the acceptable item list for the charity you're interested in. Most charities don't require you to clean the jewelry before donating; some will even accept your broken pieces.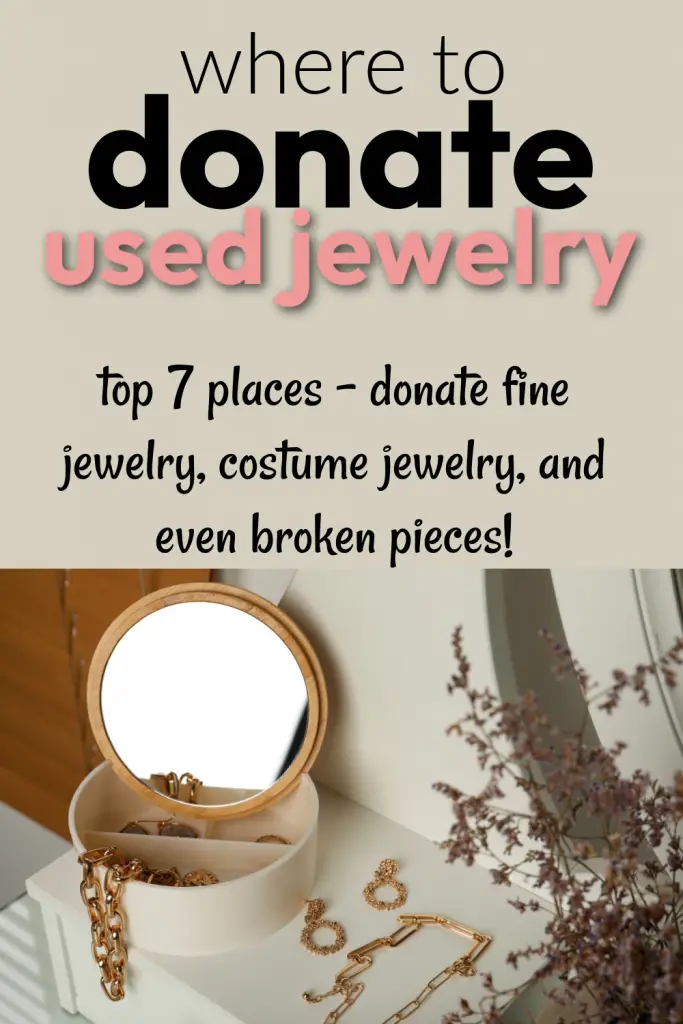 Katie Barton is the owner of Cabin Lane. She's also a home improvement writer for Bob Vila and Homedit. Her cleaning and organizing advice has been featured on Realtor.com, Yahoo News, GoBankingRates, and more. In her spare time, you can find her with a paintbrush in hand, searching for her next project.